this entry is from january 05. click here for more information about the curator, and to hear the finished work.
DMC's floor…
december 05th, 2004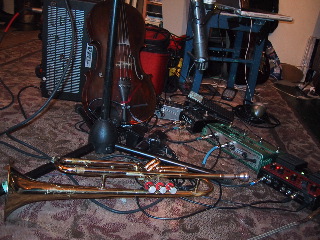 When I record at home, it's a free-for-all of toys on the floor.
My piece for Muted Tones will be a collage-composition similar in vibe to Empty House Cooperative.
comments: